.....get it right and you'll live like a sultan! The common folk will be transfixed with admiration as you sashay on down the street with your head held high and your turban held higher.
..... get it wrong and you'll be the laughing stock of the office, the but of all jokes and the kid that gets accosted for their lunch money... or in your case, expired credit cards.. maybe not such a bad thing after all?
None the less, we would hate for you to be left with no more than a wrung out tea towel on your head thinking that you're making it in the fashion stakes - WORD'S OUT - YOU'RE NOT!!
So here's a what to and what not to do and we bow our heads down solemnly and have a moment of silence for the ones that fell fashion victim and got lost along the way... lest we forget.
So this trend can be easily applied as one can imagine. Simply acquire a scarf or jot on down to your local turban store for all your turban needs.
For those who would prefer to go for a "celebrity chef" approach and Martha Stewart up a storm... be warned. There's a fine line between rockin' a head piece and coming off like a storage unit for your boyfriends saggy jocks!
These are some wearers that weren't so lucky and prime advocates for WHAT NOT TO DO!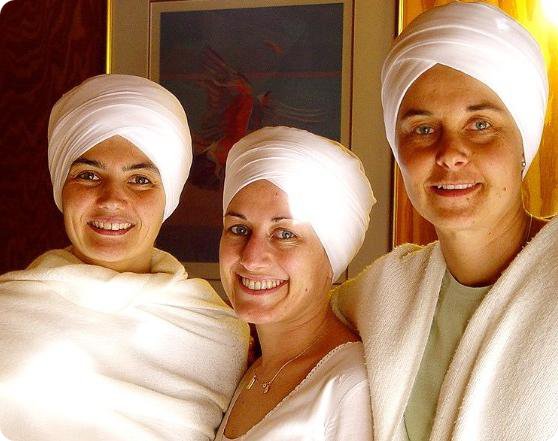 Looking like a hospital patient is not taking the path to fashion redemption. I get it, the sympathy thing works a treat when one can not afford flowers and gift baskets for themselves. But sometimes looking like you've long suffered dandruff and decided to go bald (did you try Selsun Blue 5 by the way?) isn't the best option.
Here to guide and care for you....
Love,
Wear + Tear